Independent Pharmacies: Reinvent, Revolutionize, Empower - TOGETHER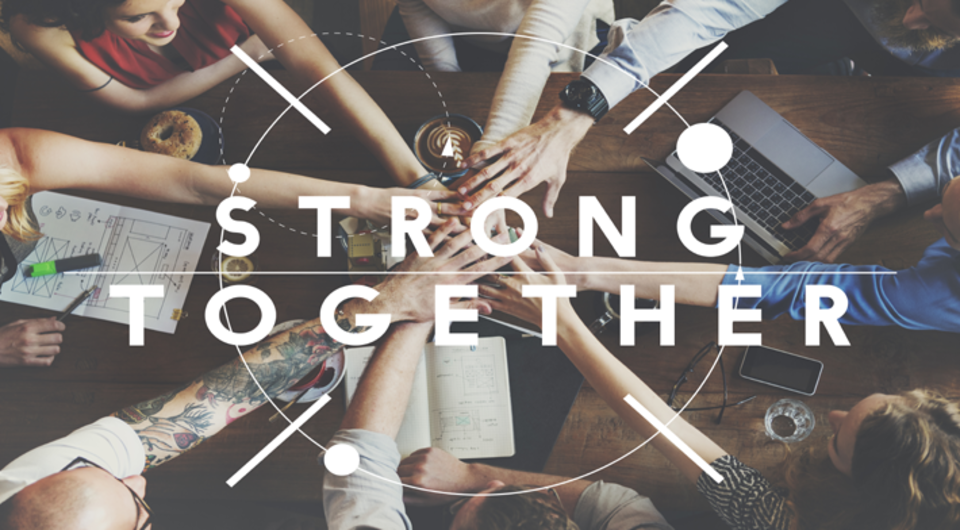 Through the years we have seen industries and social groups band together seeking a common goal or objective, ultimately achieving success and progress.  Why, because there is strength in numbers.  Alone we face challenges limited by our resources and capabilities, but together we have a voice, a loud voice, and invite change that takes us far into the future.   

Independent pharmacies across the United States still outweigh the number of CVS and Walgreen's combined.  The truth is, as long as independently owned pharmacies continue to reinvent themselves our future is bright and more than sustainable.  Year after year pharmacy's face different demands from PBM's and third party payers requiring them to devise a different approach to their running their businesses in order to remain profitable.  While change and adaption has always been an important part for any successful business, now more than ever, change is critical.

As a pharmacy software company that provides solutions for independent pharmacies, we are at the forefront of change.  The improvements in our pharmacy software help our client's watch carefully over reimbursements, estimate DIR fees, build star ratings and adherence with patients, all while helping automate so many of the day to day operations within a pharmacy.  This allows the owner(s) to accomplish more, without requiring more staff.  The system is fully customizable so it can grow and help to organize pharmacy operations as you grow.

Pharmacy Benefit Managers are a direct result of dwindling profits, however, a shift in healthcare recognizing pharmacists as healthcare providers has resulted in the need for better point of care services.  Datascan continues to reinvent our software and its capabilities including integration with CPESN and the ability to participate in an E-Care plan for patients, as well as integrate medication adherence building tools.  At least 1-2 times a year, you should evaluate your business and your pharmacies daily workflow and look to find places to reinvent your business.  Sharing ideas with other independents allow everyone to thrive, stay in business, and be strong to band together to fight the chains and PBM's – to stop them from ultimately putting you out of business.

As we build and improve upon our businesses we become a part of the independent pharmacy revolution.  Instead of meeting new demands and challenges with dismay and discouragement, when we hit them head on with valor and strength, we help bring about change and improvement.

Throughout time and history, we have seen what fighting for something important can do for a cause, a person, an industry or a business.  History has shown that together we can fight for change and the fight for independent pharmacy is no different.   The time for independent pharmacy is now and it's important for pharmacy owners to realize they can't fight alone.  Partnering with PSAO's, local pharmacy groups, state societies, and companies like NCPA gives your pharmacy a voice.  "The Mom and Pops and stand-alone (pharmacies) out there need to come together and form an alliance," according to Pharmacy Times.  The ability to service patients and offer higher level point of care services is something independent pharmacies have an advantage to offer over large chains.  Changes and requirements within the industry to be a more integral part of patient care can tip the scales in the independents favor.  Fighting for better and bigger reimbursements and equality within the PBM networks is something independent pharmacies must fight together for.

The success of other independents should inspire others and remind them that it is still possible to run a profitable community pharmacy.  Independent pharmacy owners should empower each other.  Successful stores should motivate you to rethink your business model and reinvest and reinvent your business.   Sometimes reevaluating your daily operations and researching other businesses helps create a positive plan of action for you to make necessary changes.  Pharmacists should lean on each other - you are one other's best resource.   Each and every year we see large numbers of entrepreneurs opening new independent pharmacy's nationwide.  Choosing the right location, and differentiating themselves from competition as well as the traditional store is what is granting so many of them success.  Part of this process is choosing the right vendors - the right drug wholesalers, and definitely the right pharmacy software company.

Take the time in reinventing yourself.  Do some research online.  Ask your successful peers.  And when it comes time to looking at pharmacy management software as well as point of sale for your business, make sure to do live demonstrations to see what is out there.  Learn about the companies you plan to 'partner' with as vendors.  Who owns them?  Their history.  Their plans for the future, and of course, what makes them different from the rest? The important thing to remember is that independent pharmacy is still a thriving business and many owners can and will be successful well into the future.